When we walk to the edge of all the light we have
And take the step into the darkness of the unknown,
We must believe one of two things will happen...
There will be something solid for us to stand on,
Or we will be taught how to fly.
Patrick Overton quoted in "Edges" by Clair Morris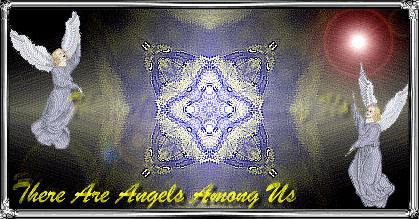 Footprints
One night I had a dream. I was walking along the beach with the Lord, and across the skies flashed scenes from my life. In each scene I noticed two sets of footprints in the sand and to my surprise, I noticed that many times along the path of my life there was only one set of footprints. And I noticed that is was at the lowest and saddest time in my life. I asked the Lord about it. "Lord, you said that once I decided to follow you, you would walk with me all the way. But I noticed that during the most troublesome times in my life there is only one set of footprints. I don't understand why you left my side when I needed you most."
The Lord said, "My precious child, I never left you during your time of trial. Where you see only one set of footprints, I was carrying you."

I asked God for strength, that I might achieve, I was made weak to humbly obey. I asked for health, that I might do greater things, I was given infirmity that I might do better things.

I asked for riches, that I might be happy, I was given poverty, that I might be wise. I asked for power, that I might have the praise of men, I was given weakness, that I might feel the need of God. I asked for all things, that I might enjoy life, I was given life, that I might enjoy all things. I got nothing that I asked for, but everything I had hoped for. Almost despite myself, my unspoken prayers were answered. I am among all men most richly blessed.

AUTHOR-UNKNOWN CONFEDERATE SOLDIER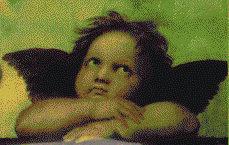 When you look to the Clouds, You might find an answer?
A Look at some ideas on Spirituality. Siverts Spiritual World.
Find out even more on The Angel Page!




This is me on the days when I'm REALLY having fun.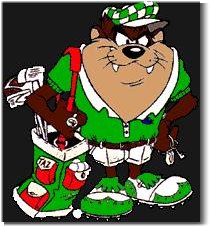 Why the Taz?
Just because he's "The Taz."